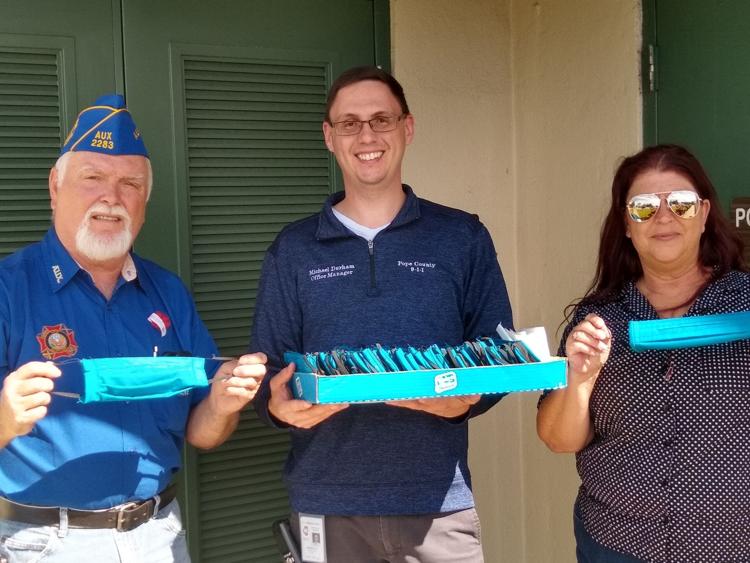 Pictured are (L-R), Tommy A. Hughes, President, VFW Auxiliary Rogers-Rye Post 2283, Michael Durham, Office Manager, Pope County 9-1-1, and
Christina Roulston, President-Elect, VFW Auxiliary Rogers-Rye Post 2283.
We in the Auxiliary learned that there is a shortage of masks here in Pope County among our emergency personnel. So we got the materials together and found a volunteer (Evie Zack) to make the masks. On Tuesday May 5th 2020, we donated 76 cloth re-useable/washable masks to Pope County 9-1-1 to distribute to the various Departments within our county, as needed. We want to let the public know we as a part of this community, are here to help people in any way we can. Starting with Veterans first of course.
The VFW Post is located here in Russellville, at 4162 N. Arkansas Ave.