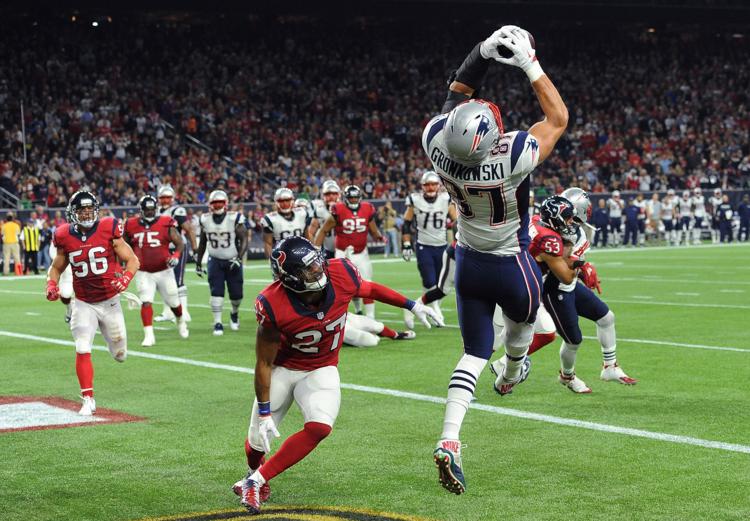 Rob Gronkowski announced his retirement from the NFL via an Instagram post on Sunday. After nine seasons with the New England Patriots, he is putting an end to a career in which he transcended the tight end position and was one of the league's most colorful personalities.
Gronkowski called Patriots owner Robert Kraft on Sunday to inform him of his decision to retire, a team source said.
"In the nine years that I have known Rob Gronkowski, I have never known him to have a bad day," Kraft said in a statement later Sunday. "He always has a youthful exuberance about him and is a joy to be around. As a player, he earned the respect of his coaches and teammates for his hard work, preparation, selfless attitude and the sheer dominance of his game. 'Gronk' quickly became a fan favorite and the most dominant player at his position for nearly a decade. I look forward to honoring him in the near future as both a Patriots and Pro Football Hall of Famer. "
Coach Bill Belichick said it was his "pleasure and a privilege to coach" Gronkowski in their nine years together, and credited him as a major reason the Patriots won championships.
"Rob's impact on our team and organization was felt in many ways," Belichick said in his statement. "In the ultimate team sport, Rob was a great, great teammate. His production spoke for itself, but his daily attitude, unmistakably positive energy wherever he went and toward whoever he touched will never be forgotten. Rob will leave an indelible mark on the Patriots organization and the game as among the best, most complete players at his position to ever play.
For more on this story click the link:
http://www.espn.com/nfl/story/_/id/26351121/grateful-gronkowski-announces-retirement