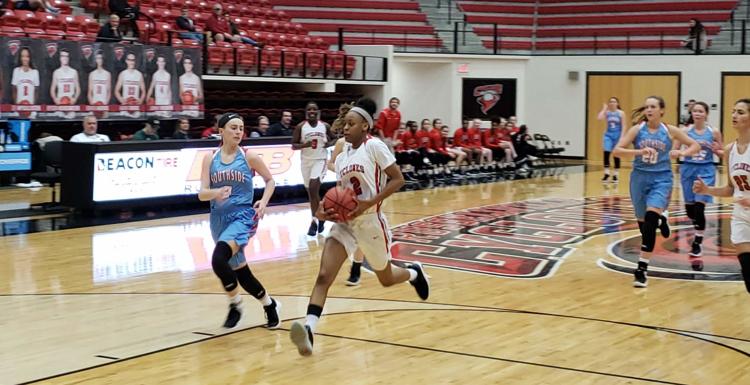 Russellville 64, FS Southside 36
No mas, no mas were the famous words of Roberto Duran at the end of his fight with Sugar Ray Leonard in the early 1980s.  The Lady Mavericks of Fort Smith Southside were saying no mas as Russellville KO'd the Fort Smith Southside early in the game. Russellville (6-4) started with a 16-1 run and never looked back.  The Lady Mavericks of Southside (0-9) had trouble getting the ball across half court as the Russellville forced a barrage of turnovers in the first quarter.  The Lady Cyclones extended their lead to 30 points in the second quarter and never looked back.  The Lady Cyclones cruised to an easy Russellville was lead by Cara Davis' 16 points, Anna Myers followed up with 15 points, and Zee McCallisted added 14 points for the Lady Cyclones.
The Lady Cyclones will take on the Pottsville Lady Apaches Friday at 7:00 pm.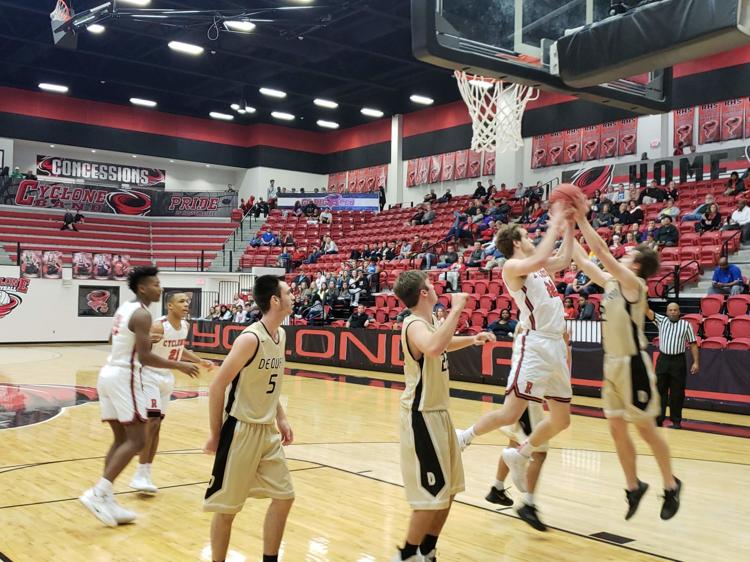 Russellville 64, DeQueen 30
It was the same song second verse in the sr. boys game of the night cap of the Rotary Club of Russellville Holiday Hoops for Hunger event.  The Russellville Cyclones (6-4) jumped out to a 19-4 first quarter advantage and never looked back.  DeQueen was able to get as close as 16 points by half, but the game was never in doubt.  The Cyclones extended their lead in the the second half.  The Cyclones were lead by Caleb Franklin with 11 points, Spencer Terry and Ryan Sitkowski added 10 points. 
The Cyclones will take on Little Rock Episcopal at 8:30 pm at Cyclone Arena.