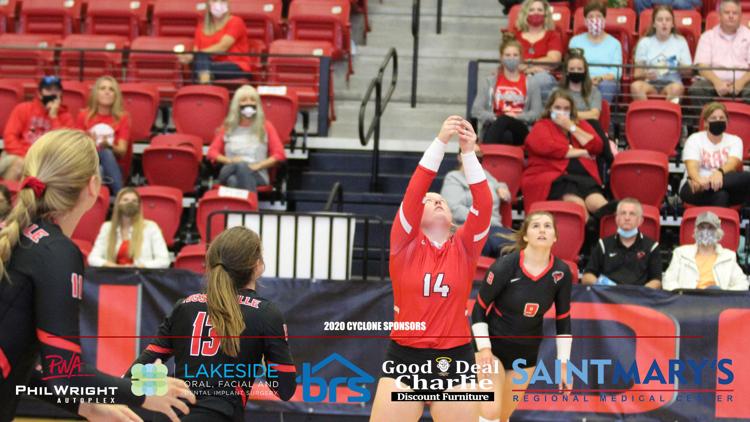 The Russellville Lady Cyclones defeated the Alma Lady Airedales 25-15, 25-20, 23-25, 25-23 on Tuesday.
"I was happy over the win, however the whole match just felt like slow motion," Lady Cyclones head coach Ashley Jackson said. "We did some good things but definitely need to focus on minimizing back-to-back individual errors. Playing hard and smart during big moments will be focused on during practices to come."
Russellville was led offensively by Emmie Kennamore with 14 kills, 12 digs and one assist. Mariah Ellis had eight kills, one block assist and a solo block. Ruthie Jacimore had 30 assists and six digs. Lizzy Callaway had two assists and 23 digs. Sheridan Rogers had 15 assists and 12 digs.