If you'd told her when she was growing up she'd become obsessed with sharks as an adult, Dorinda Edmisten would have said you were crazy.
Yet, the executive director for the Ozark Rape Crisis Center spends part of her summer fishing for sharks and searching for shark teeth alongside her husband, Steve Edmisten, in South Carolina.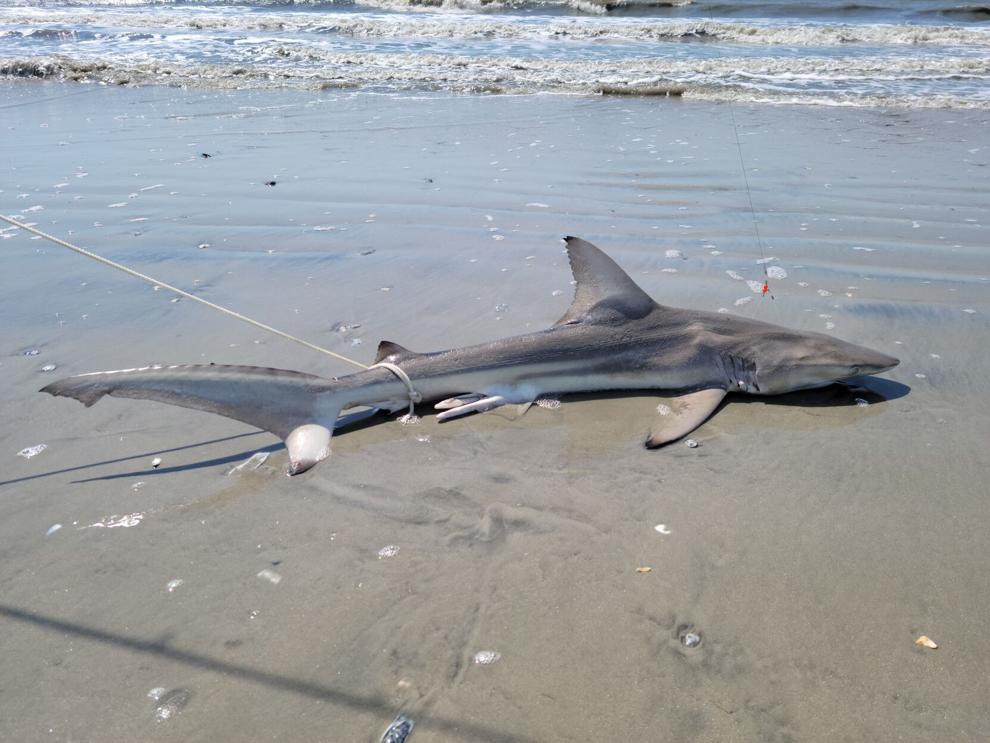 The Ozark Rape Crisis Center is a nonprofit that services eight counties in Arkansas. They have an office in Clarksville and recently opened an office in Russellville.
Steve is the special assistant to the president of the University of the Ozarks.
But when they aren't doing that, they're thinking or talking about sharks.
Steve said he first got interested in beach fishing with his grandfather. He passed that love on to his wife.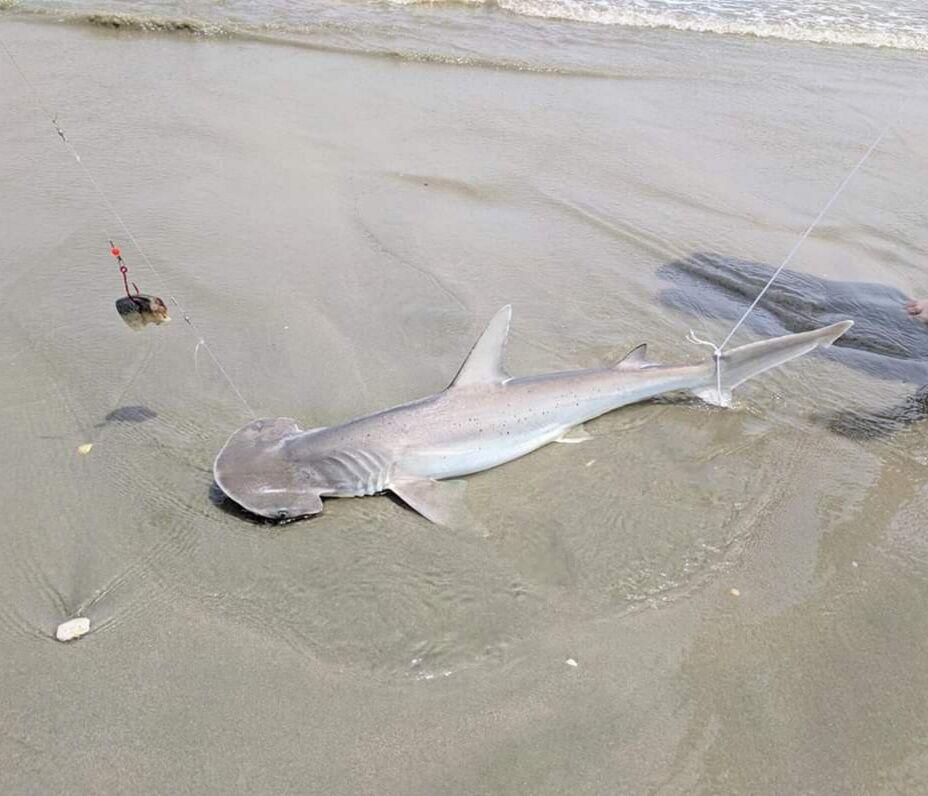 "Dorinda started going with me shortly after we were married," he said. "She was fishing for redfish, and I caught a shark between where she was standing in the water and the beach. It was a small sand shark, what some folks call a dog shark. Dorinda got interested in catching big redfish, and she got really good at it. In the meantime, I'd sometimes catch sharks."
Eventually, Steve began fishing for sharks specifically. The first time he went, he caught a six-foot blacktip shark, which spooled over 400-feet of line in under 45 seconds.
"The battle went on for an hour and 45 minutes before I was able to land it," he said. "Dorinda started getting more and more interested at that point."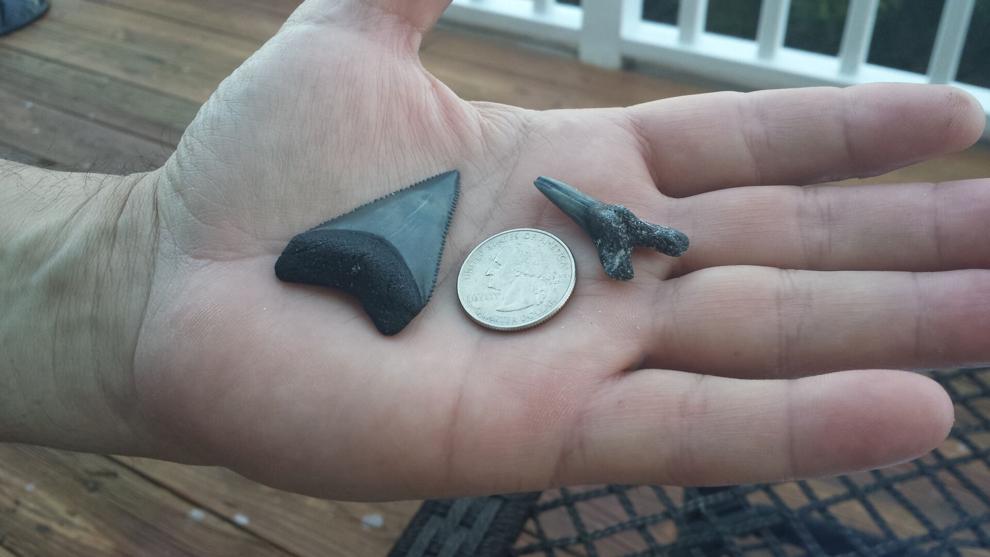 Dorinda and Steve don't eat their catch. They release them. Many species of sharks are illegal to eat, but most of the species they catch can be cleaned and cooked. Steve said they don't have an interest in killing the fish.
"You don't have an appreciation for the power and speed of the animal until you hook one," he said. "We respect that power, so we release them. They are just plain fascinating. I've been interested in all sorts of fish, but they are a fascinating creation of nature."
The couple also enjoys collecting shark teeth, of which they have several varieties -- some bought, many found.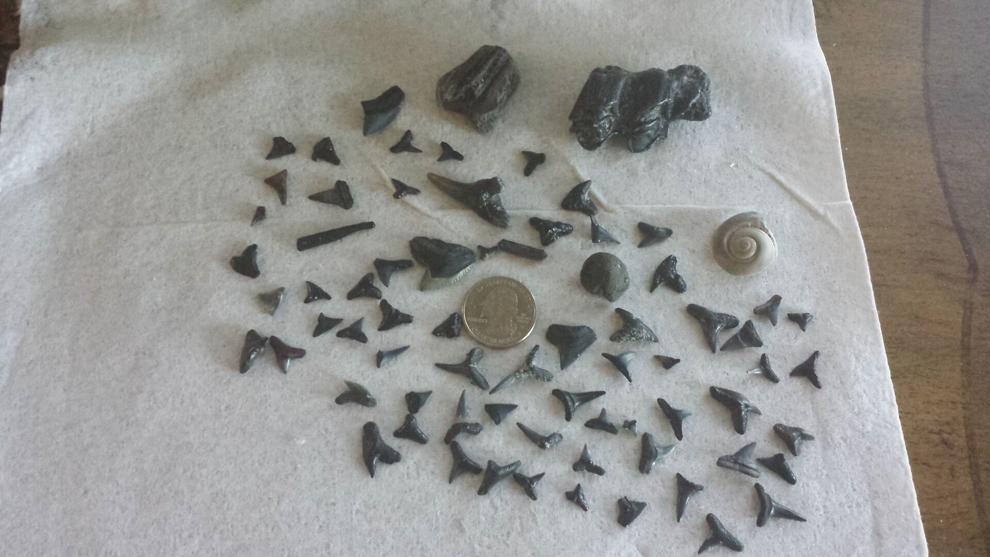 "Shark tooth hunting predated my interest in fishing," Dorinda said. "That's something where Steve found a couple walking the beach, so it kind of became a competition between the two of us. We'd spend days fishing. Other days were designated to shark teeth hunting."
They have megalodon teeth in their collection, sand sharks, tiger sharks and great white sharks.
Dorinda, who has caught a bonnet head shark and landed a five-foot blacktip and a four-foot bull shark, said the pastime is about their mutual love of sharks but also something for the two of them to enjoy together.
"We start getting excited about it six months out," Steve said.
"It's silly, but we even made up a song about sharks we sing while we are walking the beach," Dorinda laughed. "And no, I will not sing it."