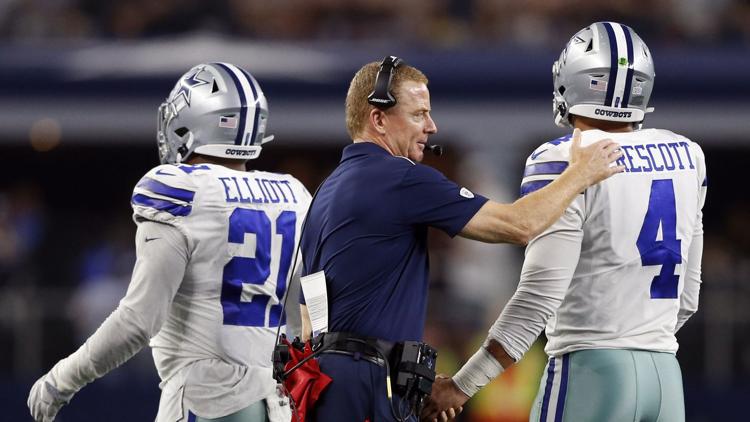 ARLINGTON, Texas -- If ever a team needed a game such as Sunday's, it was the Dallas Cowboys.
A three-game losing streak ruined what were good feelings from the Cowboys' 3-0 start. Doubt, at least from the exterior, was starting to creep in, especially after last week's loss to the winless New York Jets, which focused questions on coach Jason Garrett's future, the effectiveness of the offense and the worthiness of the defense.
Sunday's 37-10 win against the Philadelphia Eagles at AT&T Stadium might've been the jump-start the Cowboys needed.
"That's what tonight was about, really. It was not proving anything to the outside world but proving to ourselves, proving to the man next to us that, 'Hey, you can count on me. You got a brother in me. You got somebody you can depend on through success, through adversity that I'll be here,'" Cowboys quarterback Dak Prescott said. "So proud of this team for doing exactly that. What we proved is that we know we've got a lot of guys in our locker room that we can lock arms with and be able to handle anything that comes our way."
https://www.espn.com/blog/dallas/cowboys/post/_/id/4770219/a-must-win-game-in-october-cowboys-follow-through