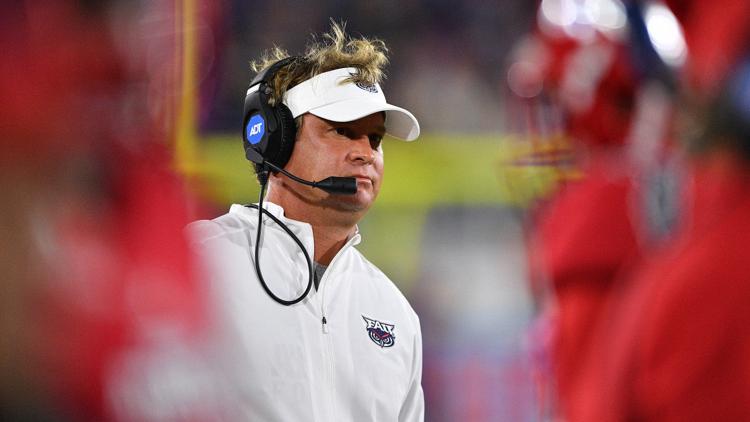 By Otis Kirk
FAYETTEVILLE, Ark. — College football's regular season is winding down today and there's some games Arkansas fans may have reason to be interested in.
On Friday, Washington defeated Mike Leach and Washington State 31-13. That left Washington State at 6-6 on the season and 3-6 in the Pac-12.
Another name that has been linked to the job Justin Fuente at Virginia Tech fell to Virginia 39-30. The Hokies ended the regular season 8-4 and 5-3 in the ACC.
In Memphis, Mike Norvell and the Tigers defeated Luke Fickell and Cincinnati 34-24. The Tigers finished 11-1 and 7-1 in the American Athletic Conference. The Bearcats ended the regular season 10-2 and 7-1 as well. The two will meet in the AAC Championship Game again next weekend. Norvell and Fickell have both been linked to the Arkansas job, but it appears neither is still in the mix.
Missouri fired Barry Odom today following yesterday's 24-10 victory over Arkansas in Little Rock. The Tigers finished 6-6. Odom has some defensive coaches who bring good credentials to the game and could be available depending on who Arkansas hires.
Today, Auburn will host Alabama in the Iron Bowl at 2:30 p.m. (CT) on CBS. Alabama (10-1, 6-1) will challenge Gus Malzahn and Auburn (8-3, 4-3). Some have speculated the Tigers could fire Malzahn if they lose this game and if so that might cause him to consider Arkansas.
Also at 2:30, Lane Kiffin and Florida Atlantic (8-3, 6-1) will play host to Southern Miss (7-4, 5-2) on the NFL Network. FAU enters the game a 9 1/2-point favorite. If they win they will be in the Conference USA Championship Game. Kiffin is one of the names most strongly linked to the Hogs
https://www.kark.com/pig-trail-nation/games-to-watch-on-saturday-possibly-related-to-arkansas-coaching-search/