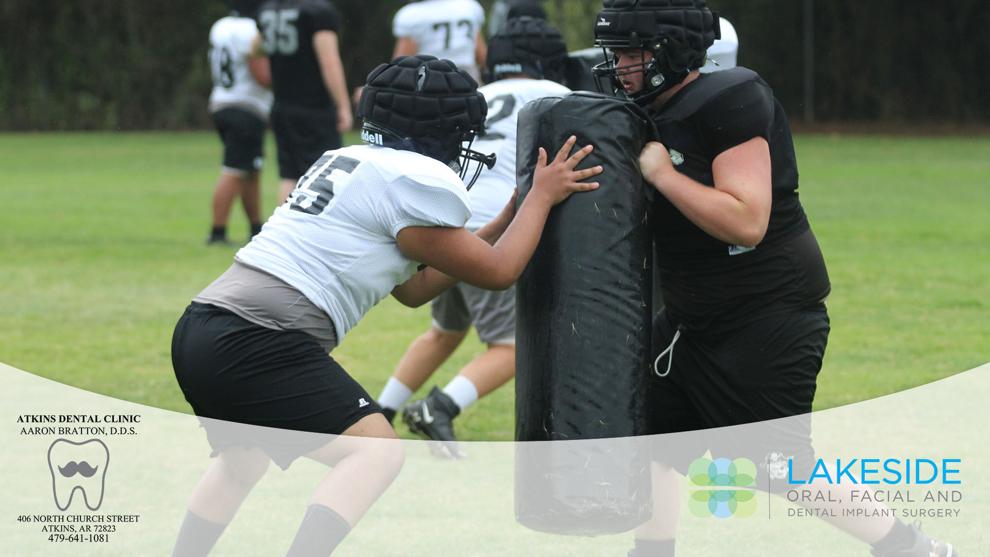 Dover Pirates head coach Will Cox said his team is a little closer every day to the thing he's been trying to teach them since he took over the program just over a year ago.
"One of the big changes, the big things we are working on is understanding what it takes to be a successful program," Cox said. "Last year, during the season, in many ways it got put on the back burner because of what those kids went through. We just wanted to be able to play as many games as possible, and when you are living day to day like that, it's tough to make long term decisions."
What the kids went through last year was of course the beginning of the coronavirus outbreak, which canceled all spring and offseason football and saw a lot of games canceled due to quarantine.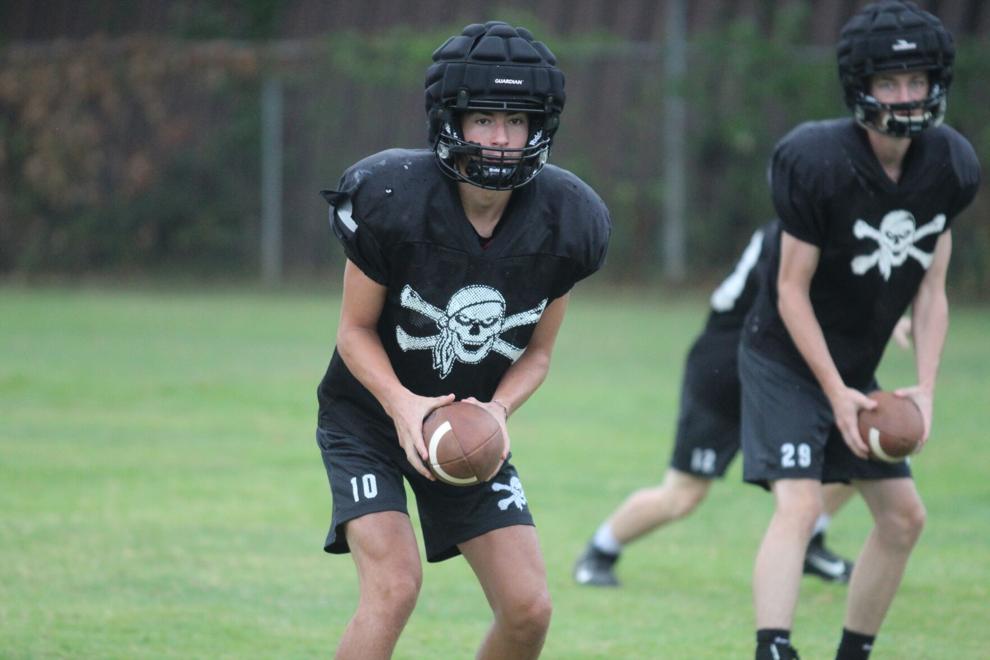 Dover, who has not won a game in two years, had a tough road in 2020. The Pirates opened the season with four straight road games, hosted Ozark then took two weeks off due to coronavirus. Dover traveled to Waldron for what became their last game of the season before canceling the final two amid mass quarantines.
But this year, as numbers dwindled in the spring and summer, the team was able to have something closer to a normal offseason.
Cox said the team made a lot of progress.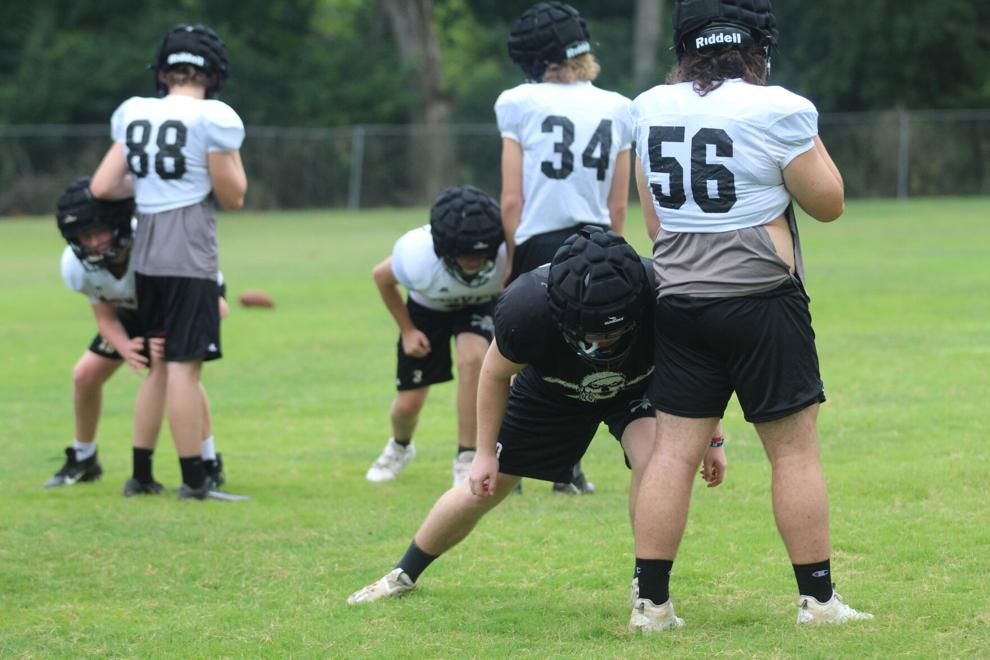 "To me, in order to build a program, there's a lot of focus on creating the right culture, and I think we took a ton of steps in that regard," he said.
At the time of the interview, Dover was amid a quarterback battle between Jon Greathouse and Brantley Craig. Regardless of how that shakes out, Cox said both will be playing somewhere on the field.
"Both will get a lot of touches," he said.
Kenny Ketcherside, who earned Dover's Super Sophomore Award last year, returns to bring experience to the field at running back.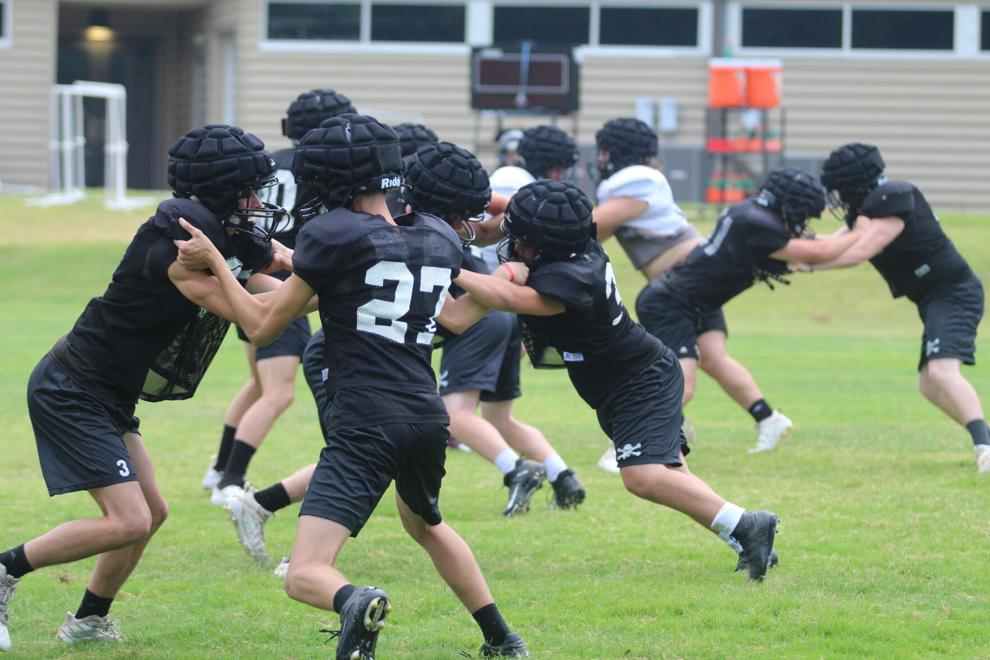 "We have some younger guys coming up, guys like Colton Shuffield and Landon Meador," Cox said. "We have four starting offensive linemen who are seniors in Jacob Wiley, Lane Walker, Gunner Cates and Eric Walters.
Junior Eli Jacobs takes the fifth offensive line spot. Brock Payne also contributes up front.
"With the exception of Lane, who came back to football this offseason, all the rest got significant reps last year," Cox said. "All were starters at one point or another. That's a key for us. Keeping those guys healthy and leaning heavily on them. We have a lot of younger but talented skill guys, so we will have to bring them up."
Cox said he spends a lot of time teaching a crew of kids who have had some "rough years" how to manage not just football but life.
"I think it is very important how you approach things," he said. "There's a saying, if you want joy, you don't seek joy, you seek serving others. If you seek joy, you'll never reach it. Winning is similar. If all you are trying to do is win, especially in this cycle, you're setting yourself up for failure.
"Our focus is trying to figure out what their potential is. What are they capable of? It's a nameless opponent out there each week because we are results driven and focus on the process day in and day out. My belief is they should never leave the fieldhouse not a better man or better football player than they were when they got there. If that's what you are focused on, then you don't focus on the past or the losses. It's on to the next one."
DOVER PIRATES
Head Coach: Will Cox
2020 Record: 0-6
Offense: Slot Spread
Defense: 4-2
2020 RESULTS
At Hector 30-8 L
At Atkins 48-14 L
At Salem 46-0 L
At Heber Springs 42-6 L
Ozark 56-20 L
OPEN
OPEN
At Waldron 35-14 L
OPEN
OPEN
SCHEDULE
Aug. 27 Hector
Sept. 3 Atkins
Sept. 10 Salem
Sept. 17 Heber Springs
Oct. 1 at Ozark*
Oct. 8 Mena*
Oct. 15 at Lamar*
Oct. 22 Waldron*
Oct. 29 at Pottsville*
Nov. 5 at Dardanelle*
*Denotes conference game