The Dardanelle Sand Lizards have a tradition of success. Dardanelle finished third in the 4A-4 Conference in 2020, but has three conference titles since 2014.
The 2020 Sand Lizards compiled their worst record since 2010 when Dardanelle went 4-6.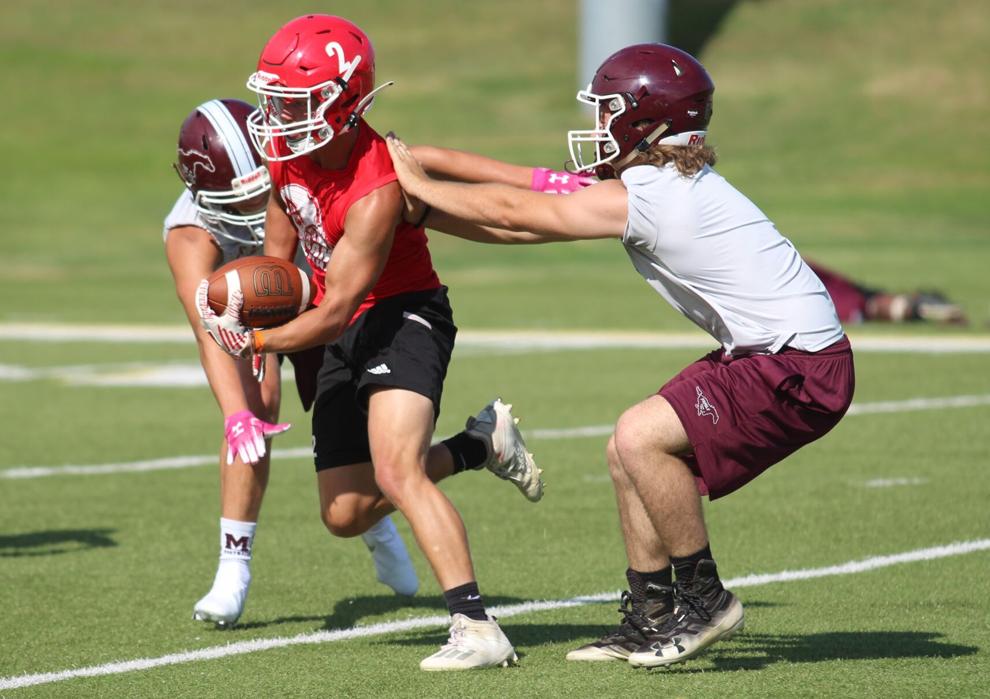 Still, it was a strange year with multiple canceled games due to the COVID-19 outbreak. Sand Lizards head coach Phil Vega feels confident about the upcoming season.
"We feel good about where we are at," he said. "We had a great spring. A lot of kids got stronger, and we got some questions answered as far as shoes we had to fill with the leaving seniors. We think we have a shot this year, although we are a little thin at some skill positions and linemen spots."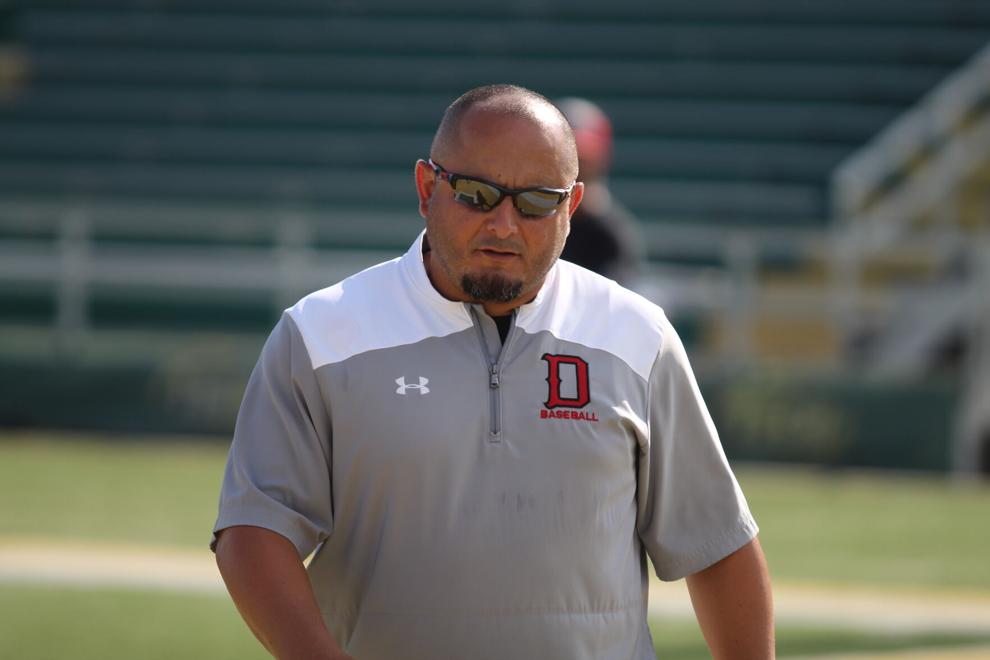 Junior Drew Vega returns at quarterback. Vega threw for over 1,000 yards and rushed for another 1,000 as a sophomore. Vega also scored 27 touchdowns in only eight games. He was an All-State honorable mention and All-Conference player.
"We are looking for big things out of him," Vega said. "He is a tremendous leader on the field, and we feel good about that spot for him. He started as the tailback last year, and with some of the VOID issues we had, we ended up starting him at quarterback. The first game he started was against Lamar and he scored six touchdowns in that game."
Jordan Branson will return at tailback. Branson earned All-Conference honors in 2020.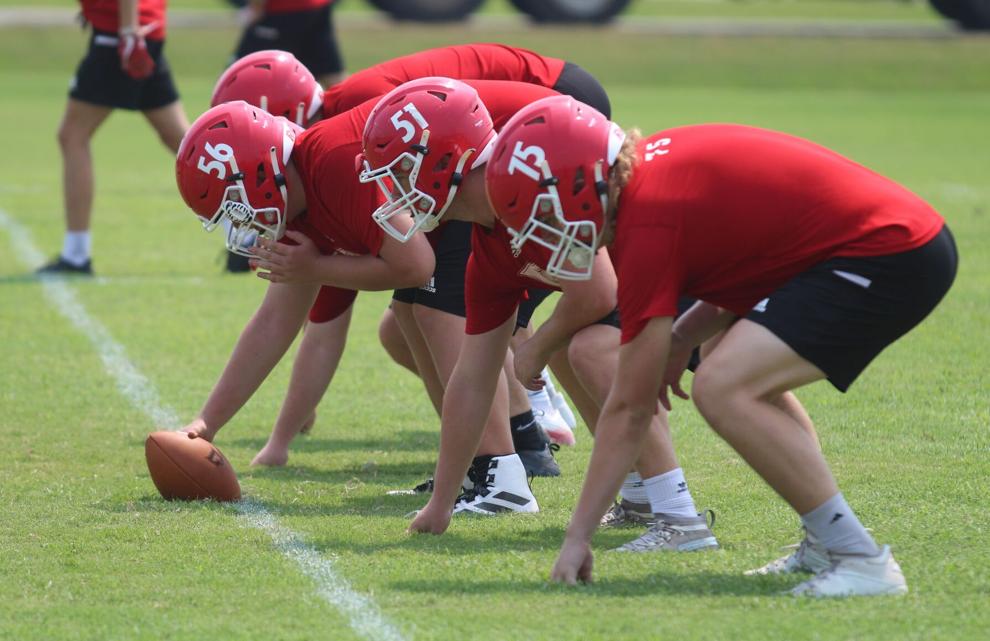 "He was a big player for us last year," Vega said. "He did some really good things for us. He had a huge game against Lamar in our first conference game of the year. He rushed for over 100 and caught balls for right at 100. We look forward to him doing good things for us this year. He had a good spring and got stronger."
Several players will see action at receiver: Dakota Wilfong, Blake Thomas, Seth Harper, Logan Crowe.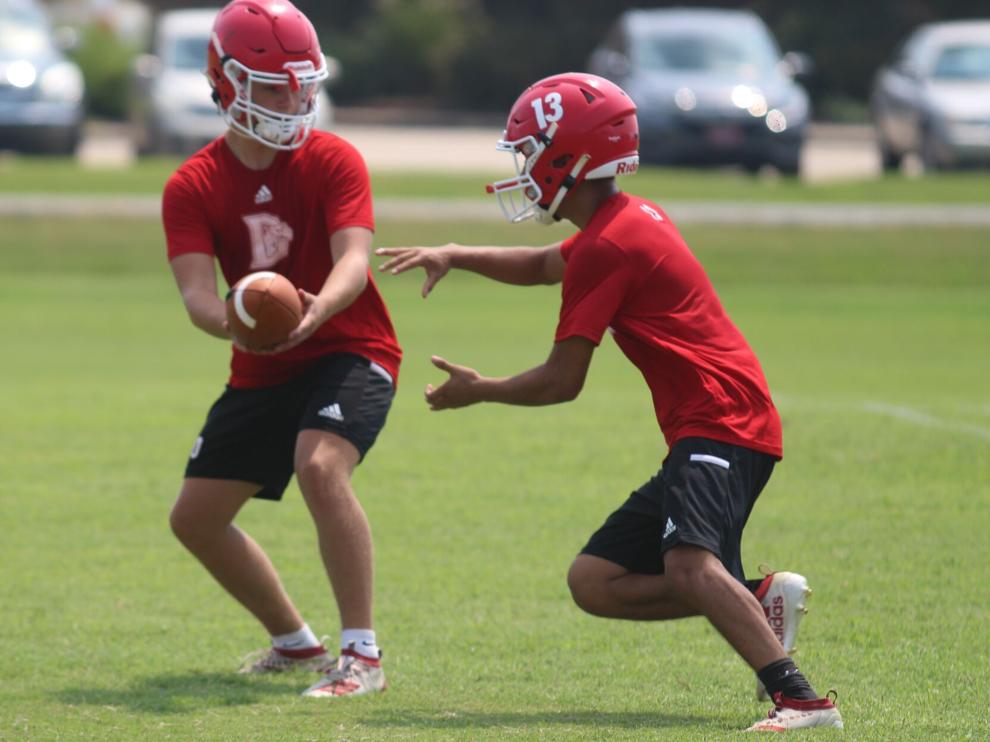 "We feel like those guys will all be key pieces for us," Vega said. "Crow will be our utility guy, voted as a captain by his teammates. He can play fullback, tight end and a couple receiver spots. He is a versatile and smart football player."
Vega said he's had to have a few players step up into roles on the offensive line. Charlie Smith got some reps at center last year and should be the starter this year. Dayton Cheatham and Trey Thompson will play guard, while Carson Ford, Braydon Moore and Brian Lomeli will fight for the remaining tackle positions.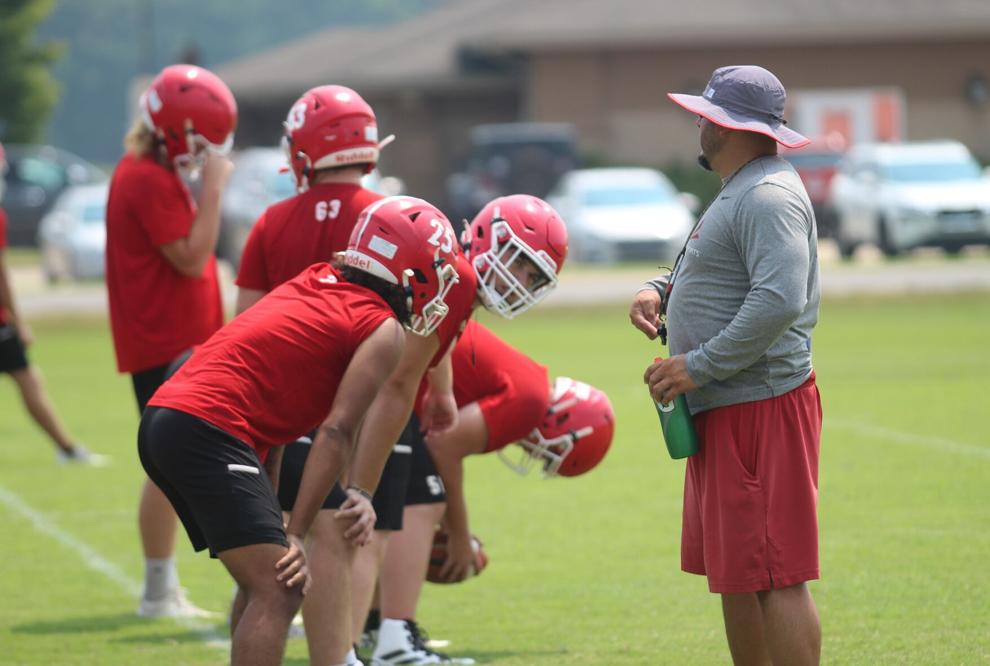 Defensively, the Sand Lizards return three-year starter and All-Conference player Jordan Branson, who played "a little bit of everywhere last year."
"I'll be able to move him around," Vega said. "He's a senior and for sure one of the key pieces for us defensively. From there, we have a couple young inside linebackers that are going to come along nicely. Drake Boltwright, a returning all-conference player who led the team in tackles only playing six games last year, is one."
Boatright is someone who got a chance due to quarantine. Someone Vega said may not have had an opportunity otherwise.
"He certainly made the most of it," Vega said.
Boatright recorded 13 tackles against Clinton.
"In the back end, we are only going to have one returning starter, and that's Drew Vega at safety," Vega said. "He recorded 59 tackles last year. He had two or three interceptions. We only have one returning starter but we are replacing the others with quality kids."
Those key players are Blake Thomas, Wilfong and Seth Harper. Another young guy, J.J. Earnest, has stepped up, Vega said.
"He's played a little bit of everywhere back there, and he made good plays for us this summer," Vega said.
The defensive line is Asher Hodgers, who Vega said has a 100-mile-per-hour motor and Titus Spencer.
Spencer had 52 tackles in 2020.
Easing COVID-19 restrictions during the offseason has been huge for the Sand Lizards program.
"That was something last year that was so tough to handle," Vega said. "Each school was trying to juggle these guys not being able to play and all the guidelines. It took us two or three weeks to get all our pieces together."
DARDANELLE SAND LIZARDS
Head Coach: Phil Vega (41-16)
2020 Record: 4-4
Conference: 4A-4
Offense: Multiple
Defense: 4-2
2020 RESULTS
at Booneville 35-14 L
Charleston 27-0 W
CLinton 34-14 W
OPEN
at Lamar 40-28 W
Ozark 48-13 L
OPEN
at Mena 36-13 L
Waldron 28-17 W
OPEN
Gosnell 48-26 L
SCHEDULE
Aug. 27 Booneville
Sept. 3 at Charleston
Sept. 17 at Clinton
Sept. 24 at Ozark*
Oct. 1 Lamar*
Oct. 8 at Pottsville*
Oct. 15 Fordyce*
Oct. 22 Mena*
Oct. 29 at Waldron*
Nov. 5 Dover*
*Denotes conference game